Be ready to bake a crisp anytime. Make a large batch of the crumble topping, but omit the butter until you are ready to use. Store in an airtight container.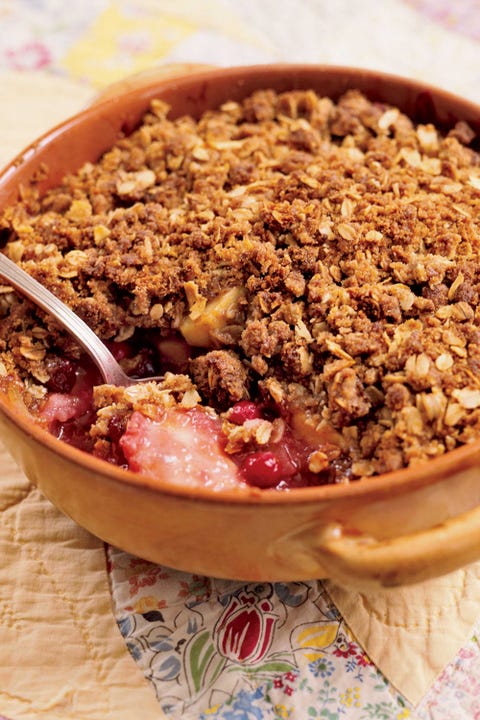 Heat oven to 375 degrees F.
Lightly coat an 8-inch-square baking pan with butter. Add apples and cranberries to the pan. Combine the sugar, flour, oats, cinnamon, nutmeg, and softened butter in a bowl. Sprinkle over the fruit and bake until golden brown--about 30 minutes.
Serve hot with ice cream or cold with whipped cream.
Source: https://www.countryliving.com/food-drinks/recipes/a1930/cranberry-apple-crisp-clv1007/