This drink will spice up your evening and your home.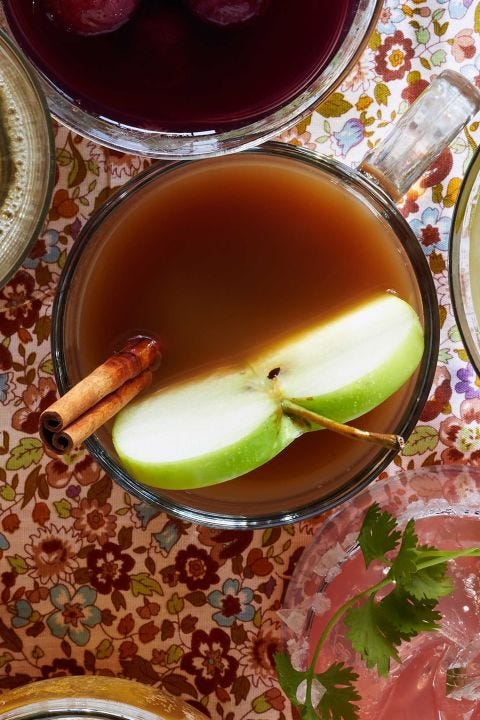 Ingredients
Apple sticks, for serving
Cinnamon sticks for serving
Combine aple cider, chai tea bags, cinnamon sticks, and vanilla bean in slow cooker. Cook on low 3 to 4 hours. Discard tea bags; stir in lmeon juice. Serve warm with apple slices and cinnamon stick.
Source: https://www.countryliving.com/food-drinks/recipes/a36542/slow-cooker-apple-cider/