INGREDIENTS
Fresh Watermelon Juice (you can typically buy this in the refrigerated department of the produce section at your local grocery store)
Sliced Strawberries
Mint (optional)
Riondo Prosecco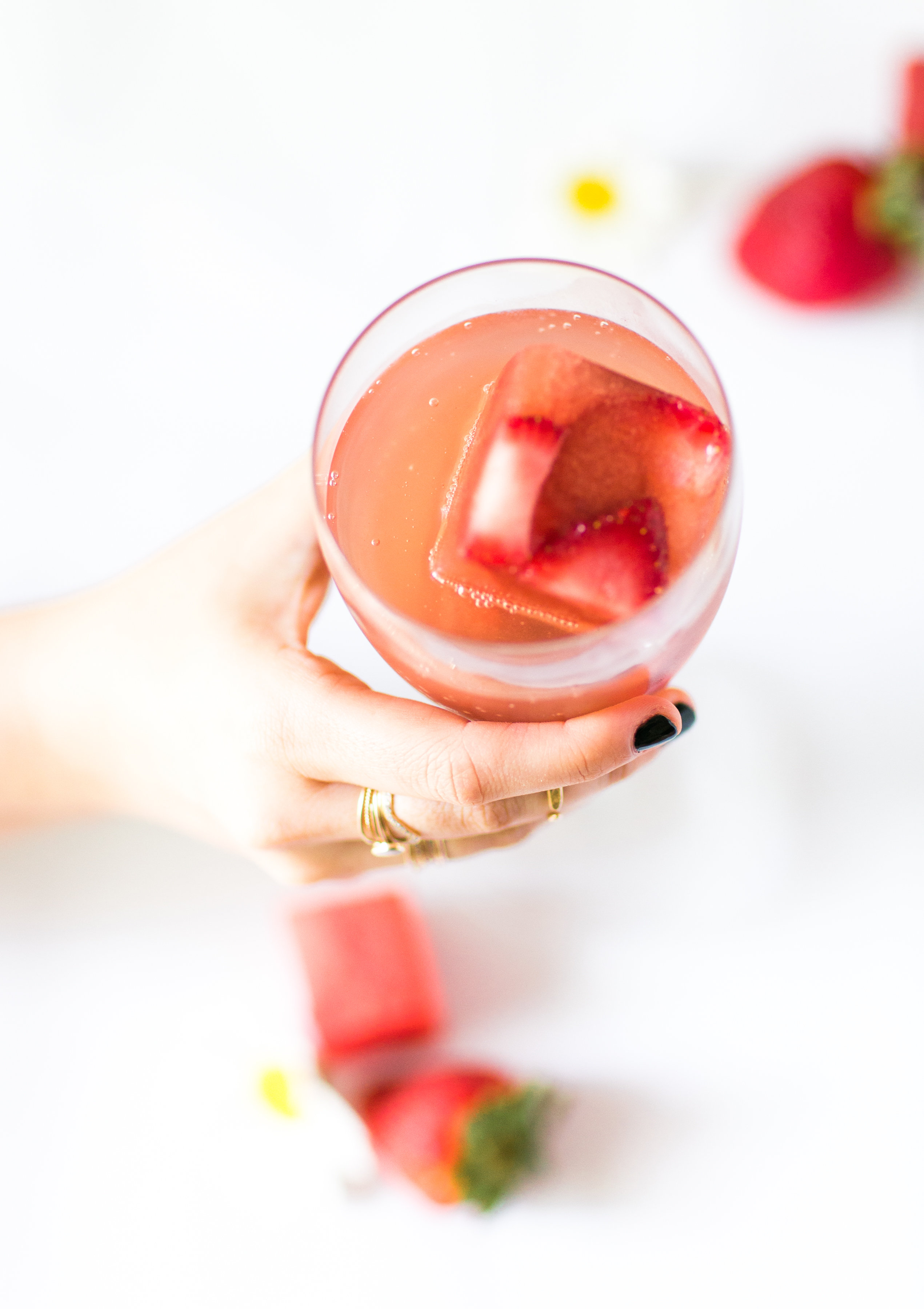 DIRECTIONS
Pour juice into your ice cube tray, about 2/3 of the way.
Sprinkle in sliced strawberries or any other berries. You can also add mint.
Carefully place the filled trays into the freezer and allow to freeze completely.
Once frozen, and you're ready to pour yourself a cocktail, fill a glass with two ice cubes and top with Riondo Prosecco. Easy peasy!
Source: https://glitterinc.com/strawberry-watermelon-prosecco-spritzers/#_a5y_p=5643254